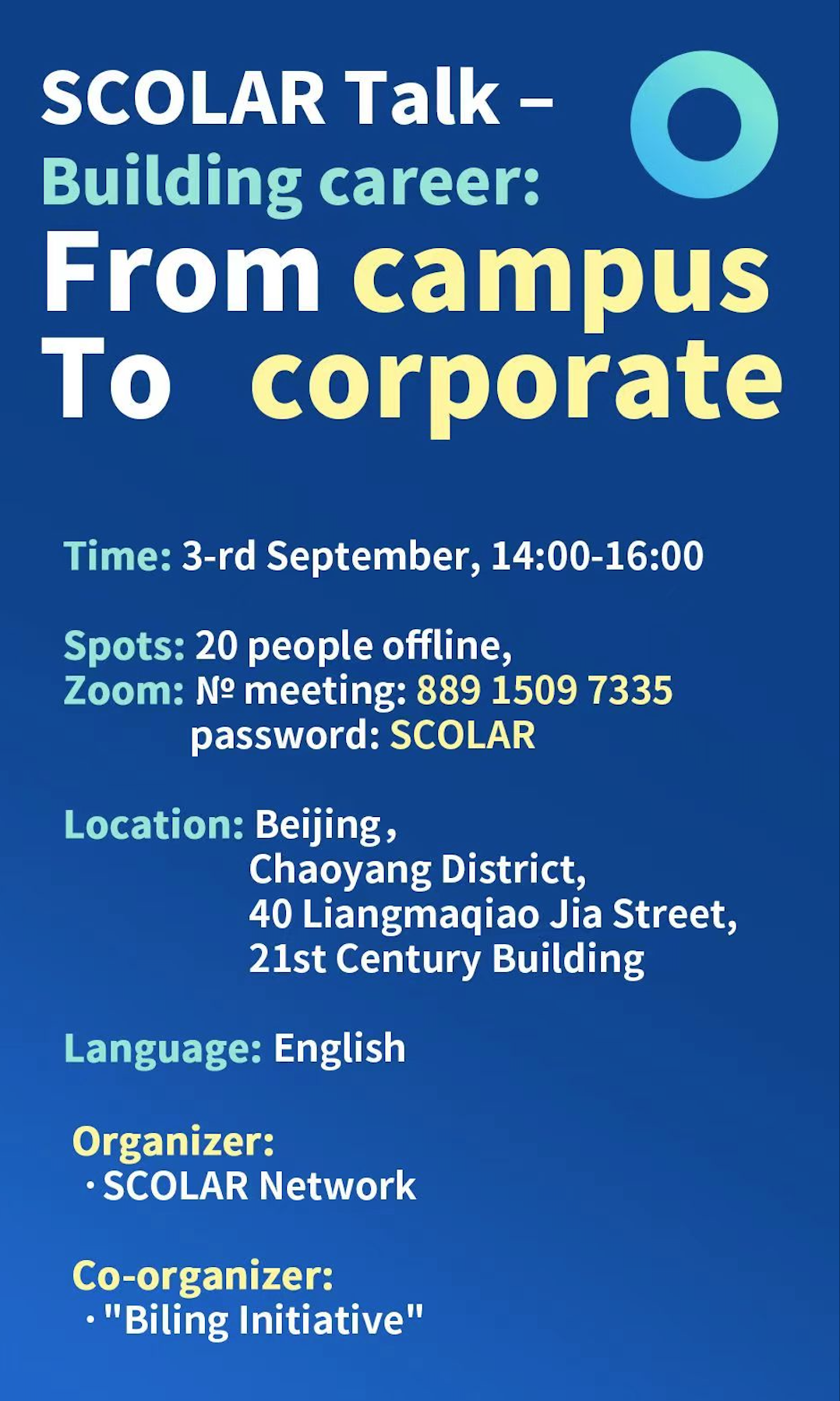 Building career: from campus to corporate
To mark the beginning of the new academic year and welcome new students to China, this Saturday, 3 September, SCOLAR is organizing an offline SCOLAR Talk discussion in Beijing about the education and career growth of youth representatives in China.
We will host two lively panels with students and young professionals to discuss careers and studies. It will be a gathering for us to connect closer and bond!
Schedule
Date and time: 3 September, 2-4 pm (CST)
Location: Beijing, Chaoyang District, 40 Liangmaqiao, 21st Building
Number of participants offline: 15-20
Zoom Meeting ID: 88915097335
password: SCOLAR
Agenda:
14:00- Opening remarks
14:10- Panel 1: Campus life: forming your personality
15:00- Panel 2: Career life: startups, corporate, and hustling
15:50 – Closing remarks
16:00 – Coffee break, free interaction