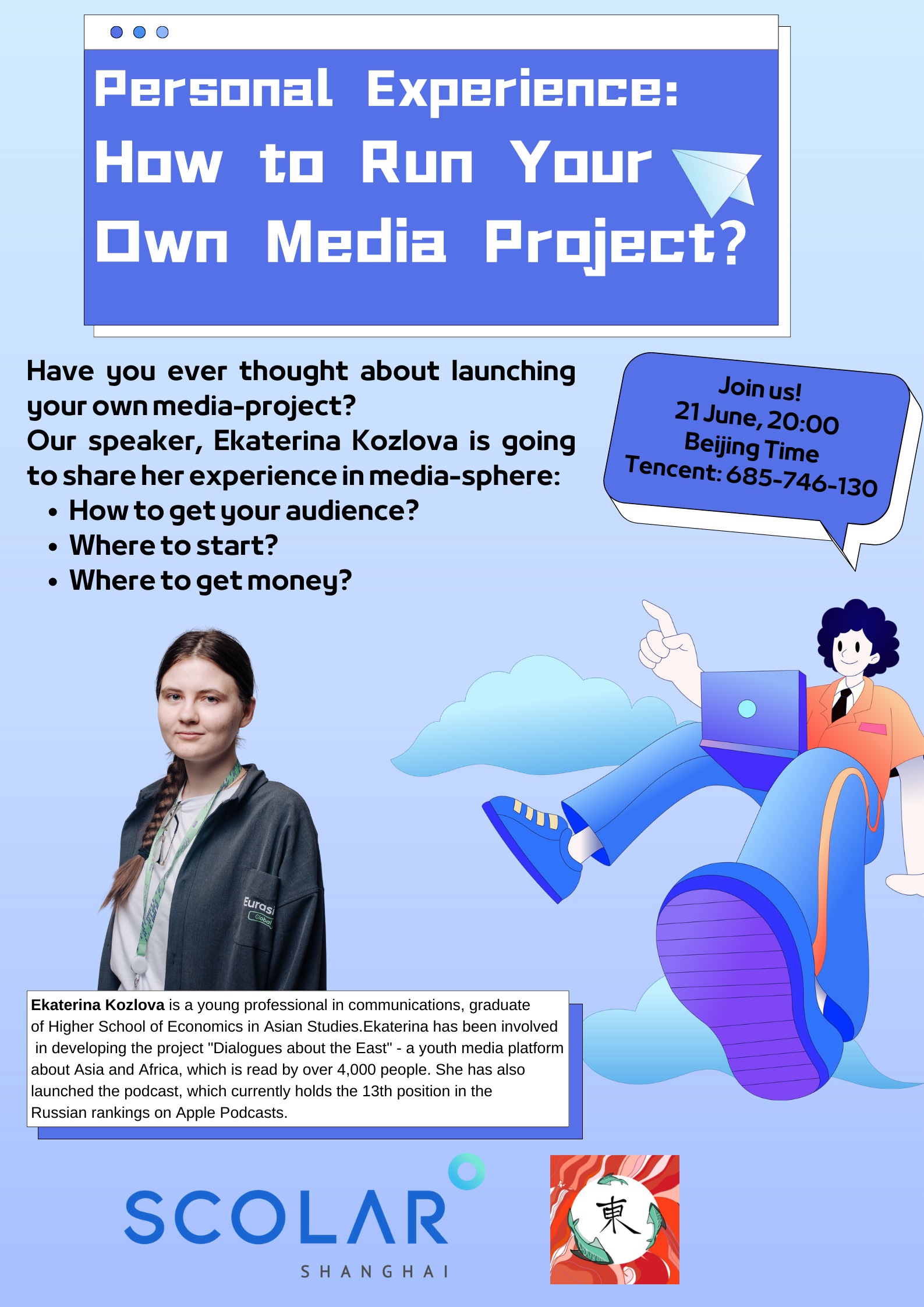 How to run your own media project?
On June 21, SCOLAR Shanghai hub and the founder and director of the media project«Dialogues about the East» by Ekaterina Kozlova will inspire you to create your own project from scratch.
Schedule time
Date: 20 June 2023
Time: 8:00 Pm (Beijing time)
Tencent: 684746130
The speaker will share with the audience how to start your project with minimal resources, develop partnerships, promote the project, and increase the audience.
The event aims to encourage young people to elaborate their business strategies and initiatives.