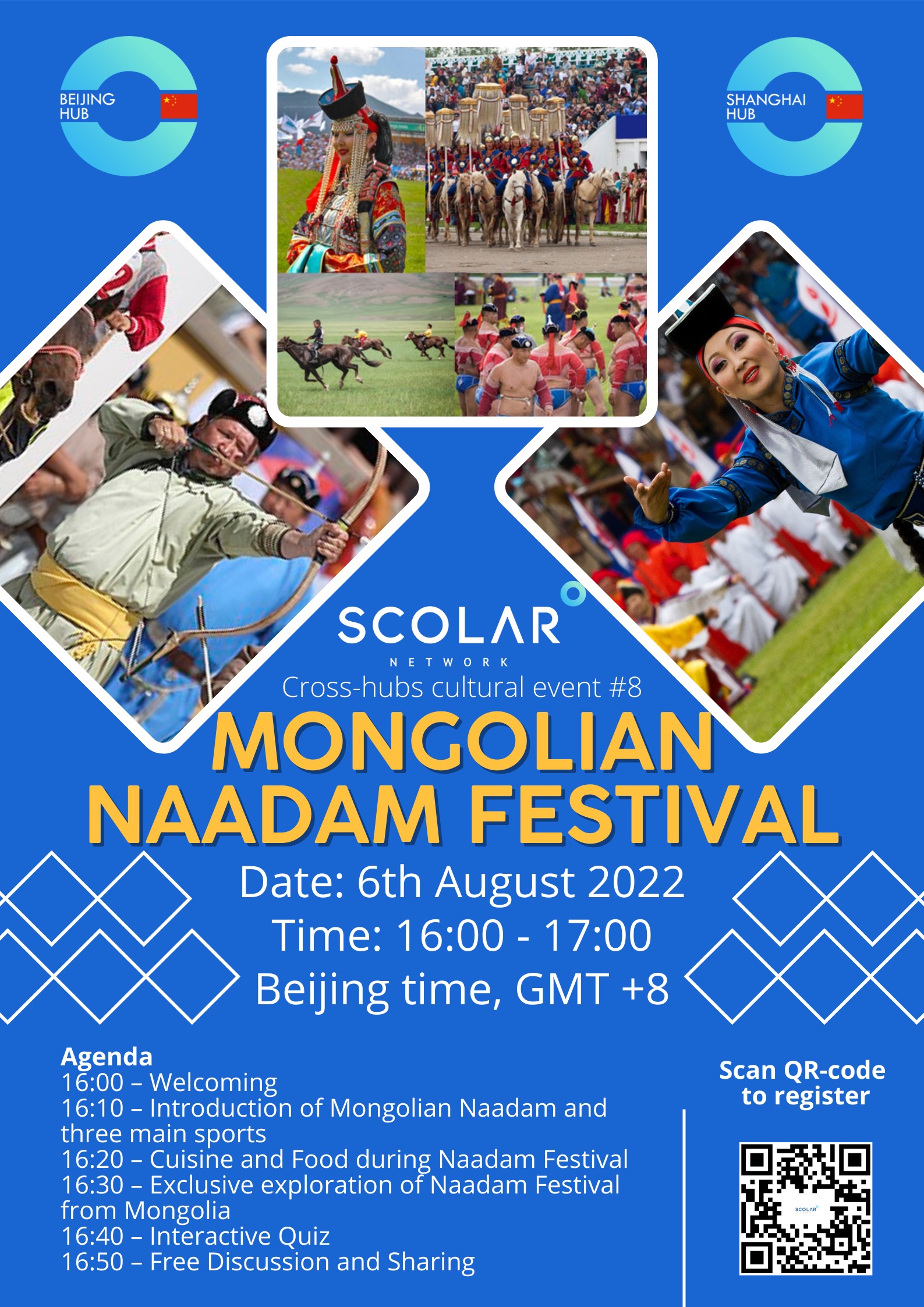 Invitation | Cross-hubs cultural event #8: Naadam Holiday Celebration
SCOLAR Network and Beijing & Shanghai hubs invite you all to celebrate the Naadam Holiday of Mongolia.
On 6 August, Beijing & Shanghai hubs will share about the Naadam holiday, major sports, cuisine, food, and their exclusive experience in Mongolia. So, Join us for another cultural deep-dive session!
Schedule
When: 6 August 2022
Time: 16:00-17:00 (Beijing Time, GMT+8)
Language: English
Agenda
16:00 – Welcoming
16:10 – Introduction of Naadam Holiday and three main sports
16:20 – Cuisine and cultural dresses during Naadam Holiday
16:30 – Exclusive exploration of Naadam Holiday from Mongolia
16:40 – Interactive Quiz
16:50 – Free Discussion and Sharing
Register in advance for this meeting:
https://us02web.zoom.us/meeting/register/tZYlcuiqpjgiGNLz7bmDmGUbBlt4tVQ3JRA-