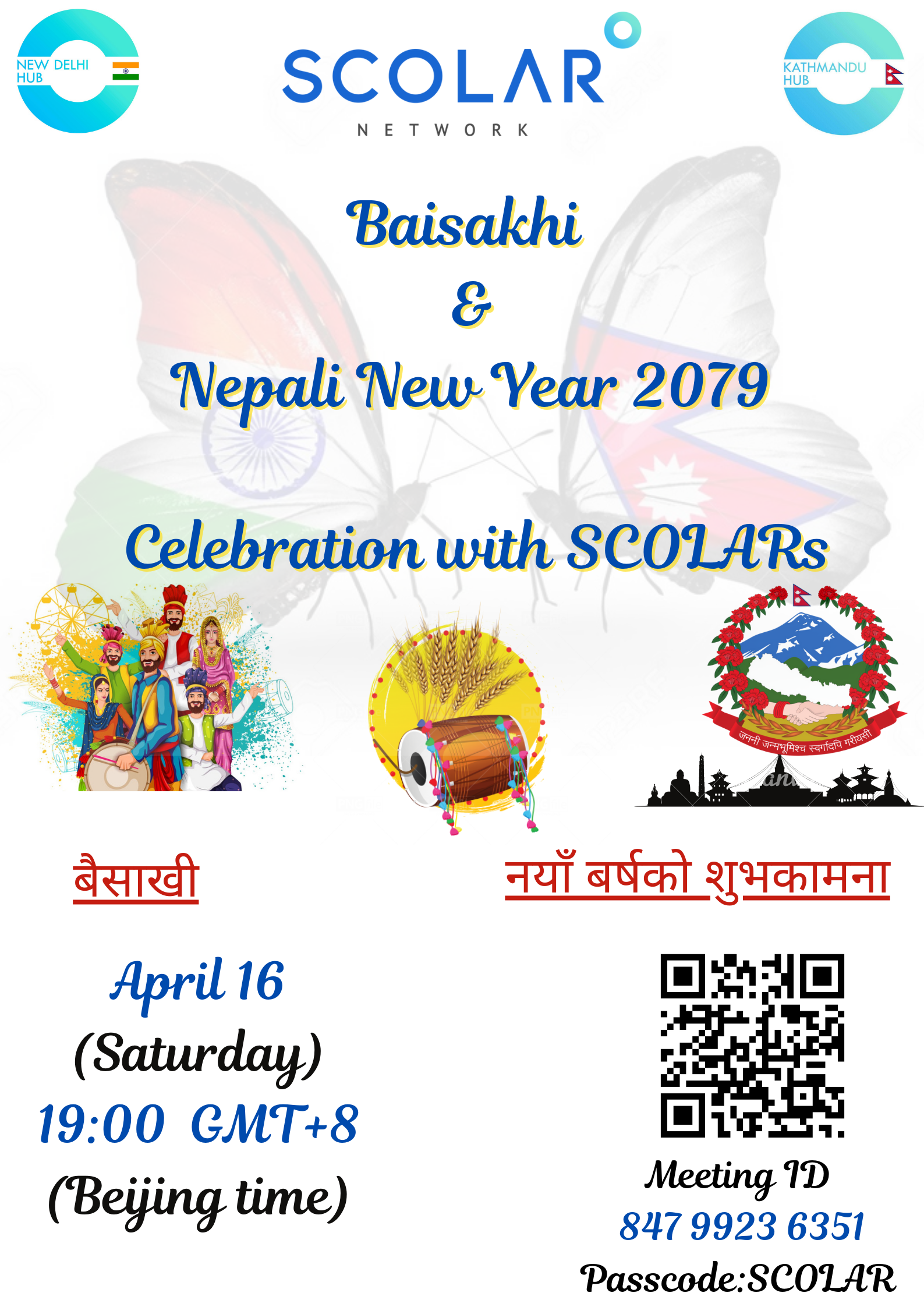 Invitation | Culture: Baishaki & Nepali New Year Celebration
SCOLAR Network along with Kathmandu and New-Delhi hubs invites you all to celebrate Baishakhi and Nepali New Year 2079 welcoming springs and new harvest.
On 16th April, Kathmandu and New Delhi hubs will share the importance of Baishaki and how Nepali New year 2079 is celebrated, and why it is 2079 year in Nepal? So, don't miss this amazing culture program from SCOLARs.
Schedule 
When: 16 April 2022
Time: 19:00-20:00 (Beijing Time, GMT+8)
Language: English
Agenda
19:00 – Welcoming
19:10 – New Year 2079 in Nepal
19:20 – Baishaki celebration in Punjab
19:30 – Interactive Quiz
19:45 – Free Discussion and Sharing
Register in advance for this meeting: