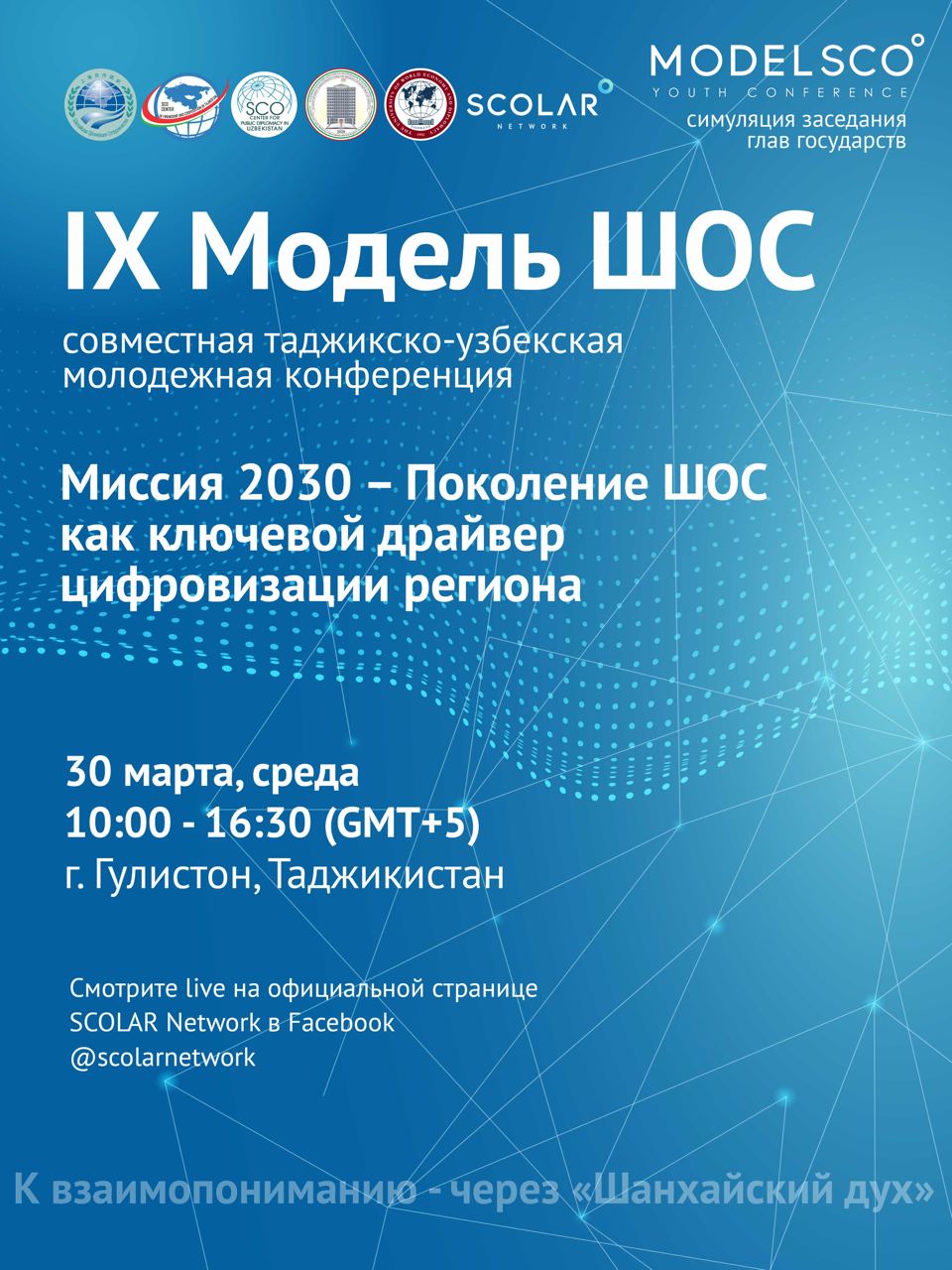 IX Model SCO by Tajik and Uzbek delegates in Tajikistan
SCOLAR Network invites you on Wednesday, March 30, to participate in the IX Model SCO! This is the first joint Tajik-Uzbek Model SCO in history, which will bring together students from both countries in the city of Guliston in Tajikistan.
The theme of the Council of Heads of States simulation is: "Mission 2030 – Generation SCO as a key driver to the digitalization of the region".
Event organizers: SCO Center of Friendship and Cooperation in Tajikistan, The Center for Public Diplomacy of SCO in Uzbekistan, and SCOLAR Network.
The delegates will share their vision of the digitalization of the SCO region and discuss initiatives to draw up a joint declaration.
Welcoming and closing remarks will be made by the SCO Secretary-General Mr. Zhang Ming, the leadership of the Sughd region, SCO National Coordinators of Tajikistan and Uzbekistan, Professor of the Academy of Public Administration under the President of the Republic of Tajikistan, SCO Secretary-General (2016-2018) Dr. Alimov and other distinguished guests.
Join us live through the SCOLAR Network Facebook page https://www.facebook.com/scolarnetwork
The IX Model SCO will be held in the Russian language. The program shows 10:00 Dushanbe time (GMT+5), 13:00 Beijing time (GMT+8).