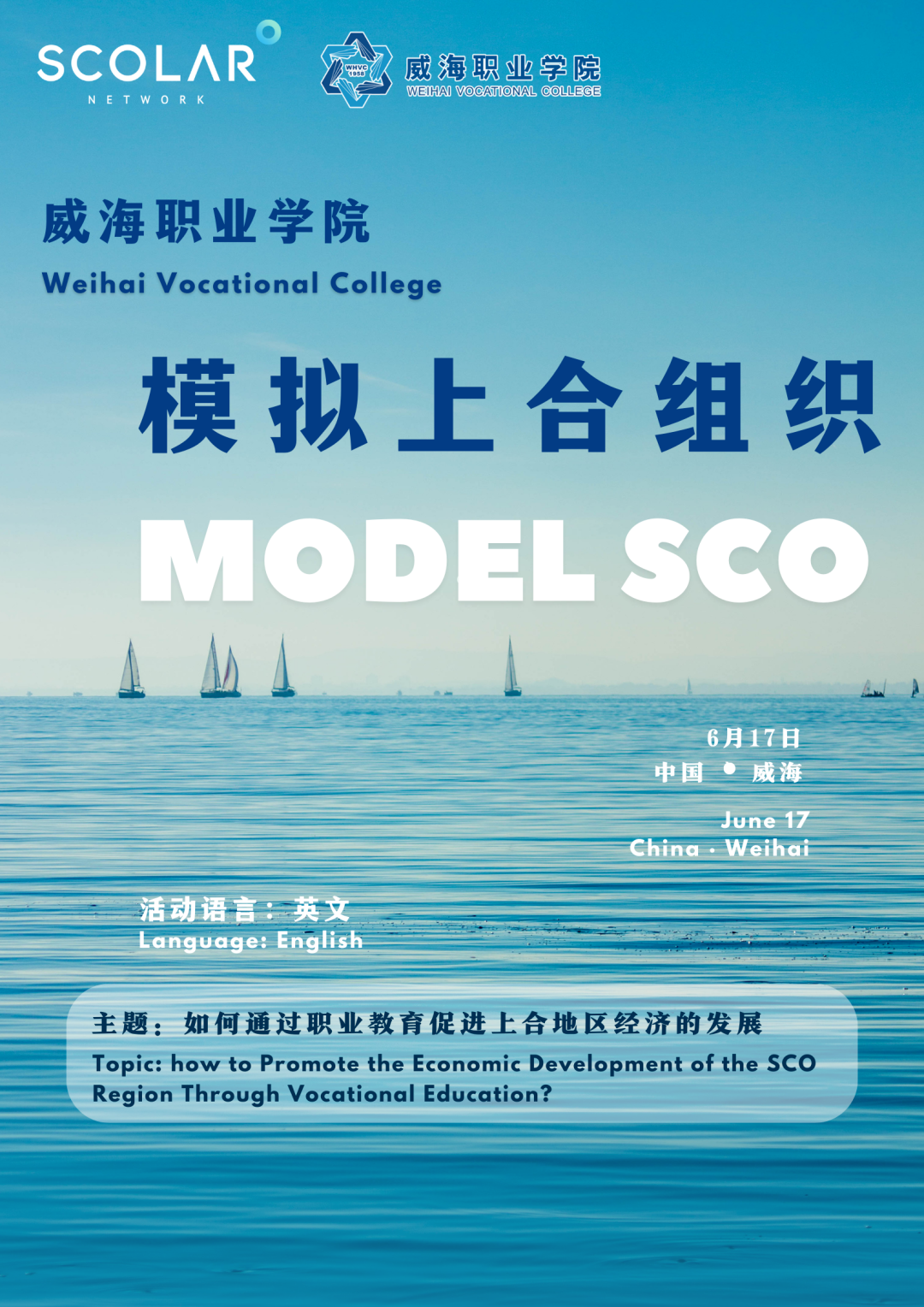 Weihai Model SCO
Model SCO is happening in Weihai, Shandong Province, from June 16 to June 18![Wow]
And right now we are recruiting delegates to join the Model.
? 16-18 June is Friday, Saturday, and Sunday.
We will go to Weihai together! Tickets, hotels, meals, and cultural programs are all covered. Applicant should be based in China and belongs to SCO countries.
? Apply till May 7th!
You can send your CV and a short essay on the topic of "How to promote the economic development of the SCO region through vocational education" to [email protected]