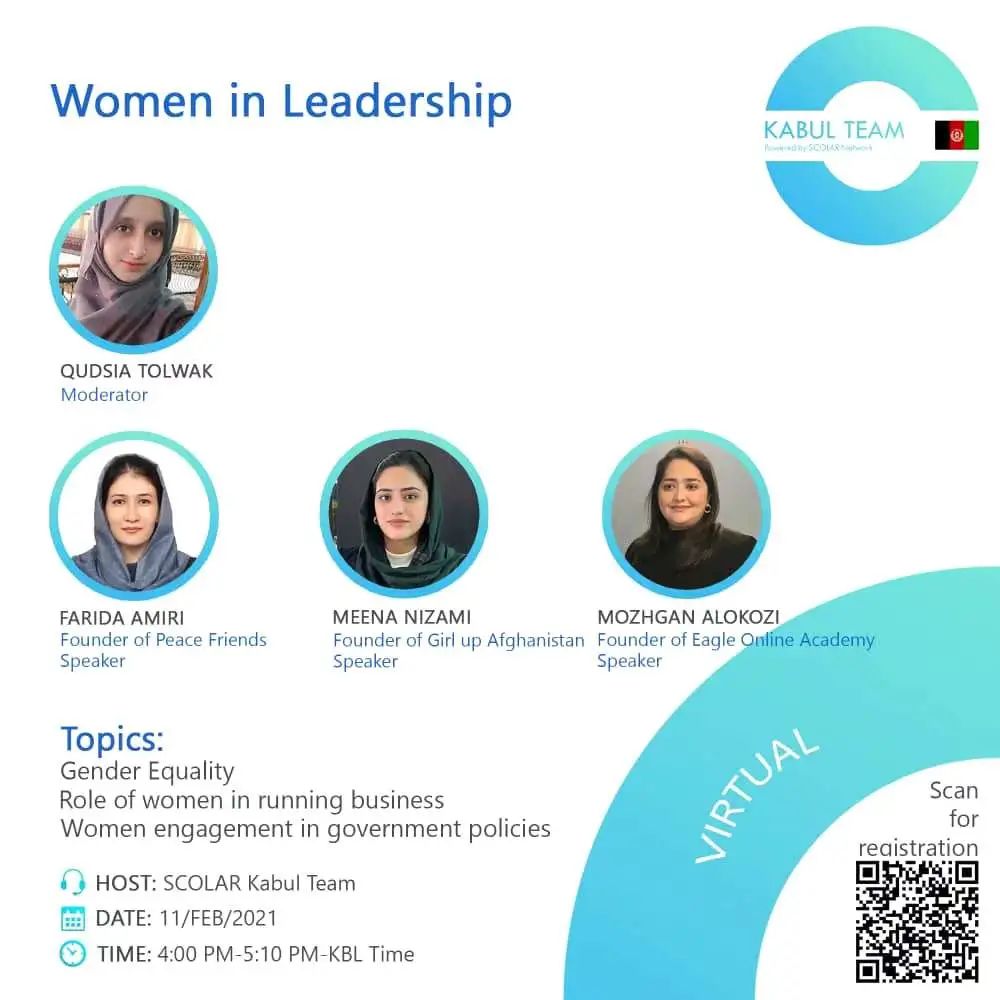 Women in Leadership
Join the webinar tomorrow on Afghan women leadership stories, learn from the courage of Afghan women and find your leadership voice and develop your leadership style.
This virtual webinar will explore the unique communication challenges female leaders face, as well as the opportunities of being female leaders today.
We will share insights that women can use both now and in the future.
Attendees at the free virtual webinar will:
Understand what it's mean to have a leadership voice and how to set boundaries using it
Articulate your own personal leadership brand
Leaving with real communication strategies for influencing others
Gain confidence and excitement to share ideas
The webinar will take place tomorrow, on Thursday, 11 February, 4:00 – 5:10.PM Kabul Time/ 7:30-08:40pm Beijing time.
Don't miss the opportunity!
Grab your spot NOW!