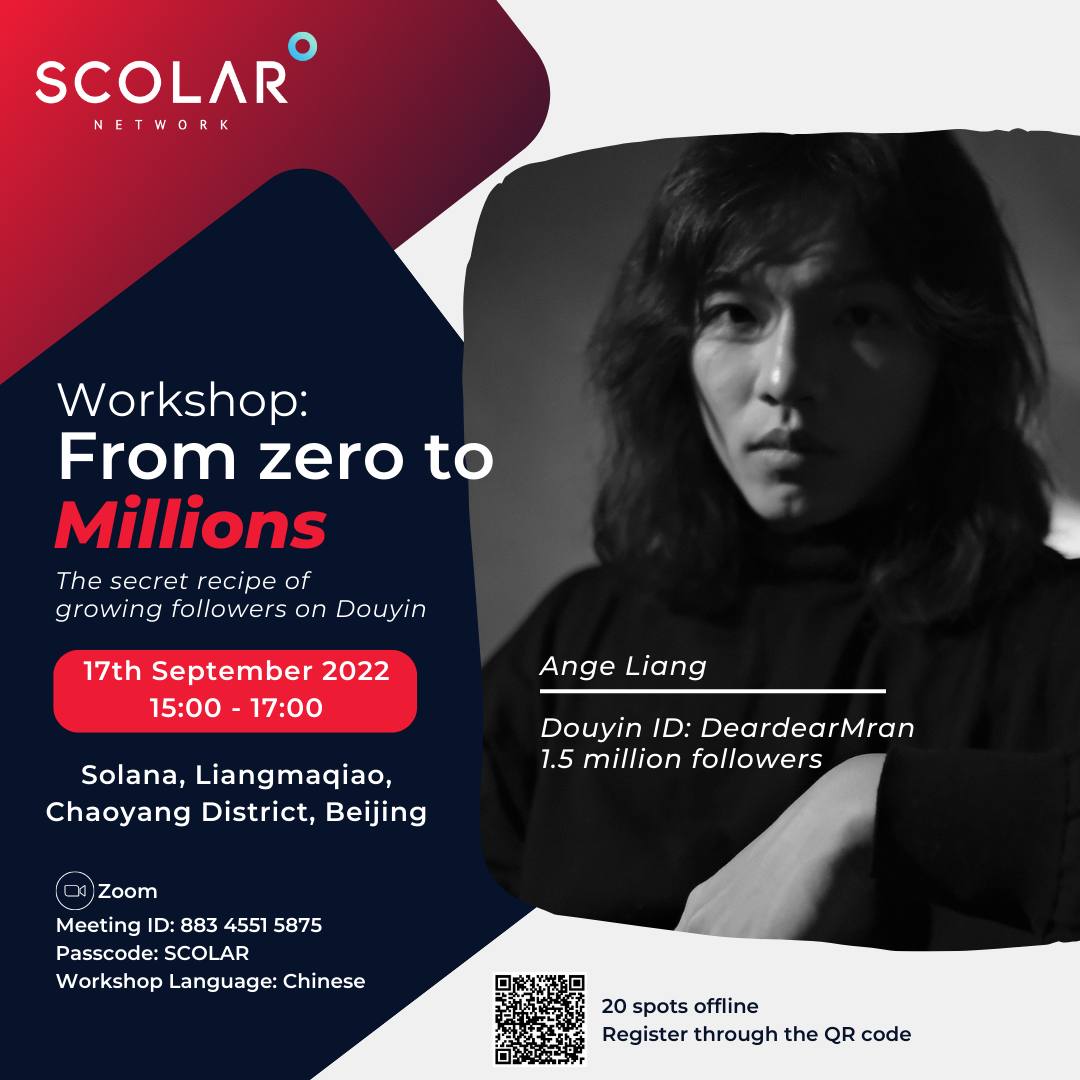 Workshop: From zero to millions – the secret recipe of growing followers on Douyin
SCOLAR Network invites you to participate in a special masterclass session on Douyin. You will learn the secret of gaining followers and techniques for creating engaging videos.
Ange Liang
Douyin ID: DeardearMran
Mr.An graduated from the Beijing Film Academy and majored in image director. During his school years, he tutored students, helped them prepare for art examinations, and participated in the school's teaching seminar. He also starred in a drama, made a film in the year of graduation, and conducted many creative entrepreneurial shifts. Mr. An was the director of promotional films for the top central enterprises, including "China National Nuclear Corporation" and "Beijing North Star Company Limited", he also produced commercial TVC advertisements. He then joined a digital marketing company as a video director, mainly focusing on traffic delivery. In November 2021, the "first person" short video community was built and quickly captured millions of followers. The community also topped the Douyin online classes list in 80 days. The "First person" creative community teaching system differs from the common online mode of obtaining traffic. Instead, it transforms various cross-border content carriers into short videos, reinterprets them from the perspective of "temporal pressure," leads many students to establish high-quality personal accounts on the internet, and gains fans.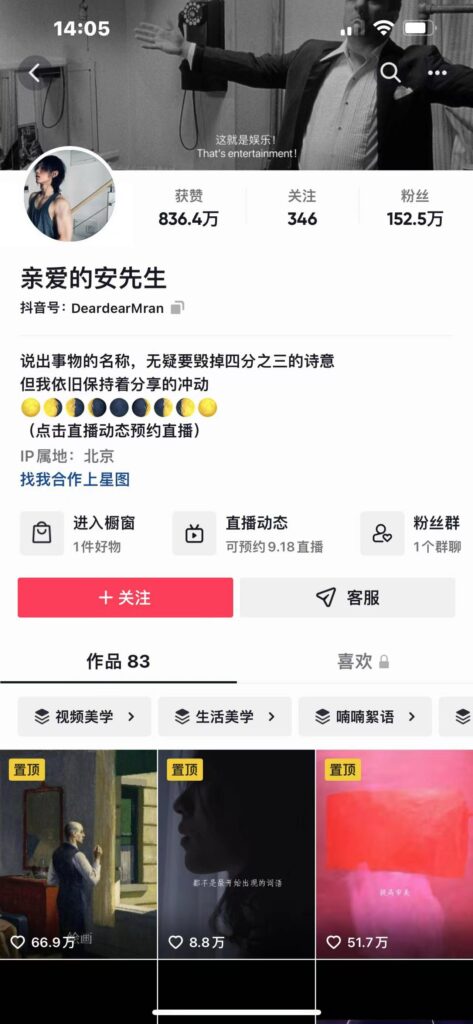 Event Details:
Date: 17 September 2022 (Saturday)
Time: 15:00 – 17:00 (Beijing time
Location :
Beijing, Chaoyang District, Liangmaqiao / Solana
Event Language :
Chinese
Number of participants:20 people
Online streaming on Zoom
https://zoom.us/j/88345515875?pwd=YUdZa2dPb251L3RWNXI3RVVZdGlxdz09
Meeting ID:883 4551 5875
Passcode: SCOLAR
Contact person:
卢欣 Lu Xin 18872240352