On April 12, 13, and 14, the SCOLAR HQ team conducted three webinars in English, Russian, and Chinese, which aimed to inform young people and partner institutions about how to open a SCOLAR hub in their city. These three languages are the working languages of the SCO region.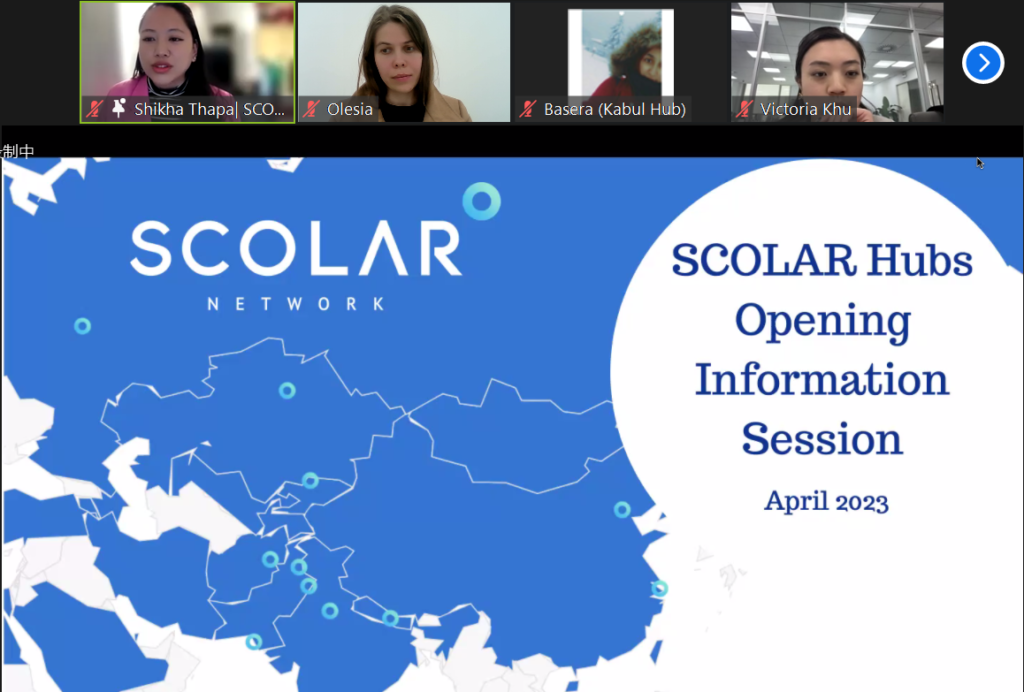 The SCOLAR Network, which currently operates in 9 countries and 12 cities in the SCO region, is looking to expand. During the webinars, the founding team provided details on the hub's structure, guidelines for institutional partnerships, and showcased previous projects done by SCOLAR hubs.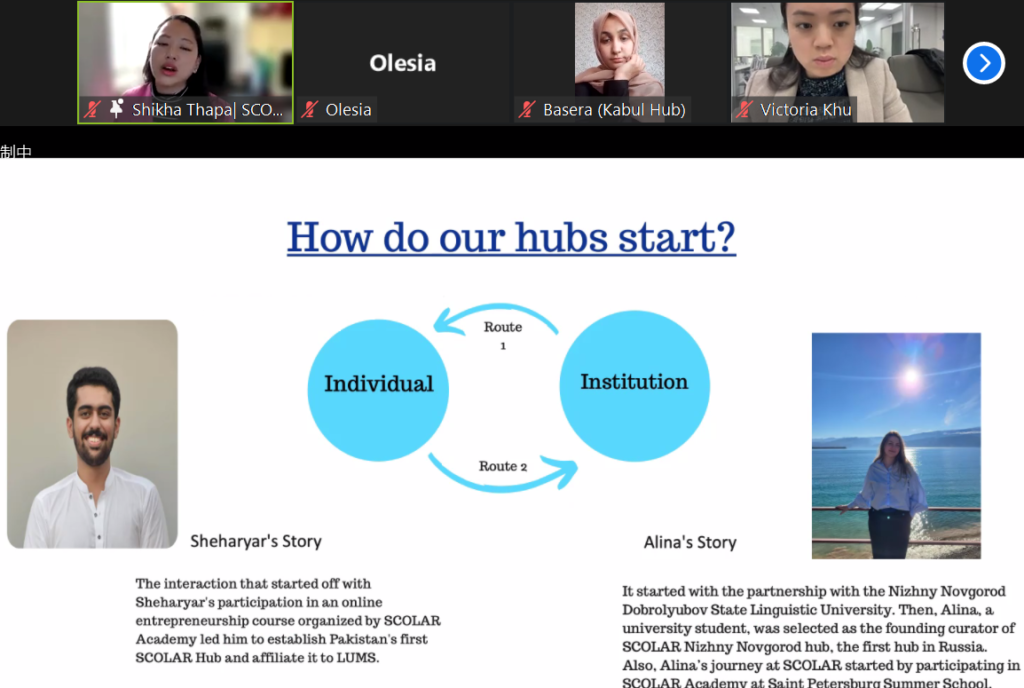 The webinars also included a fond recollection of memories and cross-country friendships that were made by the founding curators during the hub-building process.
If you are a young person or a university located in one of the 21 countries of the SCO region and would like to establish a permanent volunteering community-based SCOLAR hub in your city, you can reach out to us at [email protected].