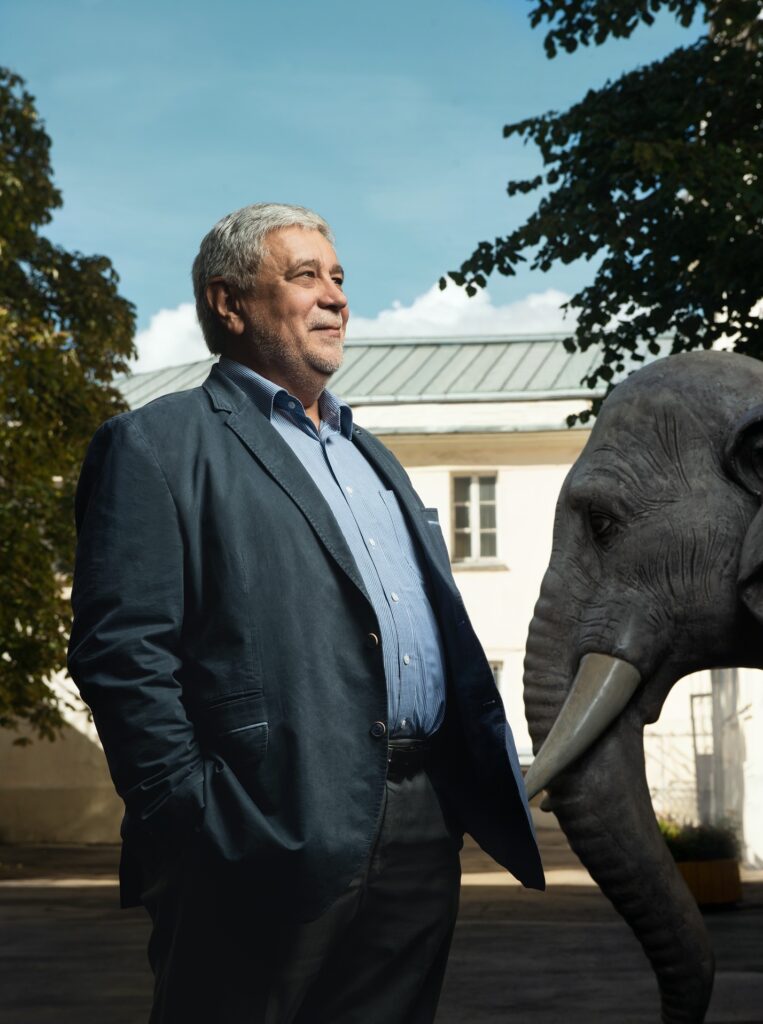 Alexander Sedov, Director General of the State Museum of Oriental Art
>>Leading researcher at the Institute of Oriental Studies of the Russian Academy of Sciences, Dr. of History
>>One of the leading Russian experts in the field of ancient history, archaeology, and numismatics of the Middle East and Central Asia
>>Author and co-author of more than 175 scientific works (including seven monographs), a member of editorial boards of Russian and foreign academic journals and periodicals
>>Corresponding member of the German Archaeological Institute, a member of the Presidium of the ICOM (International Council of Museums)
Yulia Lapteva, SCOLAR Shanghai Hub: Alexander Vsevolodovich, how would you assess Russian-Chinese cultural relations at the present stage?
Russia has always had a great interest in China and Chinese culture, especially after the formation of the People's Republic of China. In my opinion, now and over the past few years, Russian-Chinese relations, including in the field of culture, are developing in the direction in which they should: without hatred and without excessive love.
China and its culture have always interested the Russian people. This was manifested even in the fact that when the State Museum of Oriental Art in Russia was founded in 1918, the Chinese collection of art turned out to be the largest and still remains so. The Chinese hall in the permanent exhibition is also the biggest, the exhibits in it are periodically updated and always arouse great interest.
As for cultural relations at the present stage, then, of course, the pandemic has caused great damage to them; it has practically zeroed out almost all cultural contacts. Before the pandemic, our cultural interactions were at a high point of development. Six years ago, in 2017, at the initiative of the Chinese side, the Alliance of Art Museums and Galleries of the BRICS countries was formed. Russia was represented in this Alliance by the State Museum of Oriental Art. From Beijing, the initiator was the National Art Museum of China, a very interesting and important museum whose director is the famous Chinese sculptor Wu Weishan. The aspiration for the functioning of this Alliance was very promising. A year later, we held the first summit in Beijing, timed to coincide with the exhibition "Uniqueness and Convergence: Special Exhibition of the BRICS Alliance of Art Museums and Galleries," which was attended by all five museums of the BRICS countries, members of the Alliance. The second summit and exhibition in New Delhi were being prepared, but the pandemic "broke out" and we all went online. But this is a completely different format.
In addition, there is also the International Alliance of Silk Road Museums, in which our museum is also represented. Meetings were organized, for example, in Xi'an, where the Great Silk Road began, conferences were organized. In Moscow, we hosted the Chinese National Film Museum and organized an exhibition of posters from Chinese cinema. Chinese artists came with exhibitions, but that was all before the pandemic. Now it's all gradually recovering.
And it is impossible not to mention the large number of Chinese tourists who came to Russia and visited museums. A foreigner coming to Russia first wants to see Russian art. Our museum has a small collection that reflects the art of the eastern regions of Russia, but still, the collection of our museum represents the art of the foreign East. But in the State Historical Museum of Russia, the Pushkin State Museum of Fine Arts, the State Hermitage Museum, and the palace ensembles of Saint-Petersburg before the pandemic, the number of Chinese tourists was very large. And the flow of Russian tourists to China was also quite high.
The Chinese Cultural Center in Moscow has always been very active. We have been cooperating constantly. They often hosted very interesting exhibitions. Unfortunately, I have to repeat that the pandemic stopped everything. These close, productive, and interesting cultural contacts are being restored now.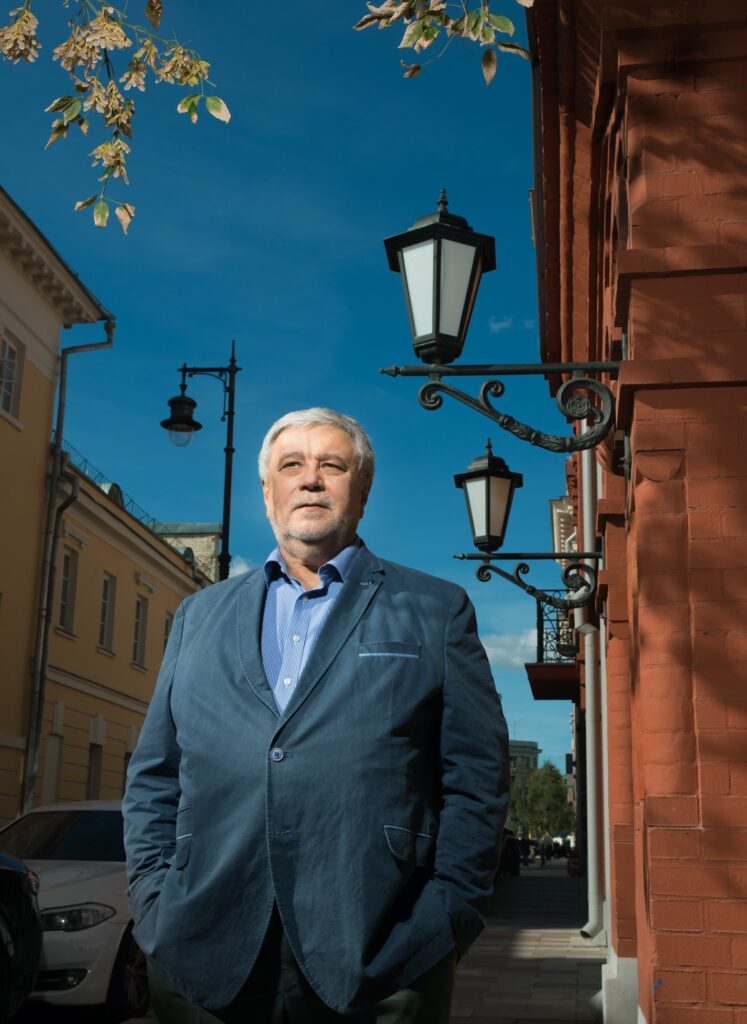 Yulia Lapteva: Besides the pandemic, what other barriers can hinder Russian-Chinese cultural interaction?
If we leave aside the pandemic, then the main issue is financial. Resources are needed to organize joint events and projects. The desire to create and establish these contacts, to exchange cultural experience, should be supported by financial opportunities. But now all this is gradually being restored.
Yulia Lapteva: To what extent does Russian society have an idea of Chinese culture?
You know, it's not very deep yet. But there are always opportunities to become acquainted with it. For example, cable TV, designed for a wide audience, quite often shows Chinese cinema, and this helps to better understand the culture of China. We have known about the Shaolin Temple, Confucius, and Laozi since school. Everyone who is interested in martial arts, of course, watches Chinese films and cartoons.
In Moscow, you will see many restaurants of Chinese cuisine, which is very popular. It all helps us get to know each other better.
Yulia Lapteva: Does Russian society have an interest in Chinese culture?
Of course! And not only people who live in Moscow and Saint-Petersburg, but also Russians living, for example, in the Far East. There is an unusually high interest in China. These are their immediate neighbors, and quite a large number of active entrepreneurs and cultural and artistic figures live there who visit China much more often and greet guests from there.
At one time, the State Hermitage Museum opened its representative office in Shanghai. The Shanghai Art Museum hosted a multi-month exhibition of works of art from the Hermitage collection.
A very interesting topic is Russian emigration to China. The "Russian China" exhibition project was successfully held a few years ago, in which we presented items from the everyday lives of Russian emigrants in Harbin and Shanghai and documentary materials about the lives of our compatriots in these cities because these cities had the largest Russian community in certain periods.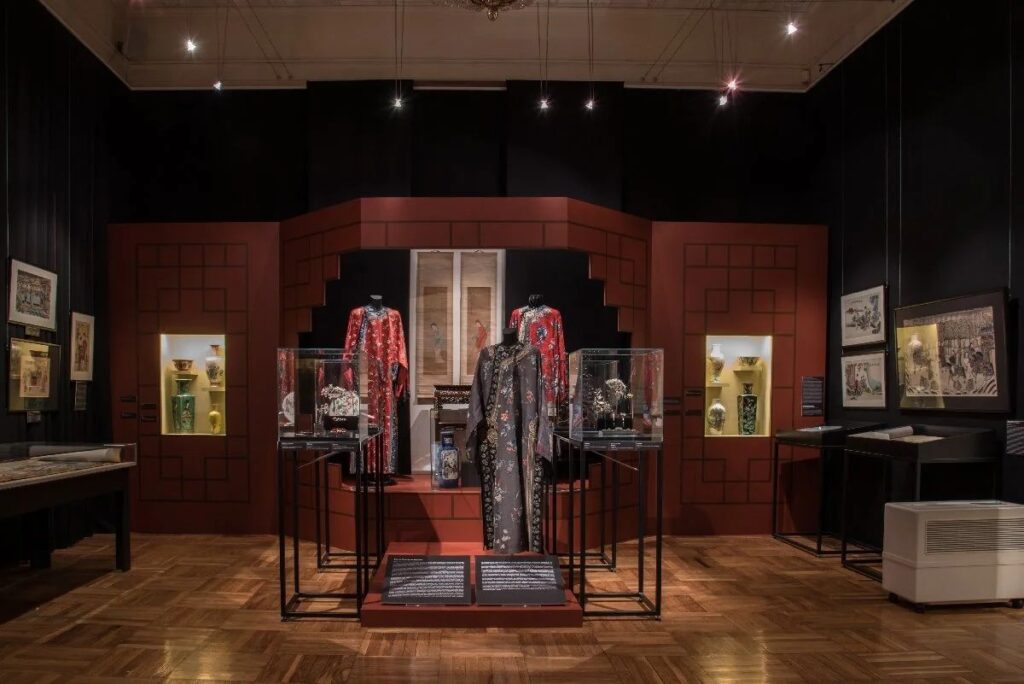 Yulia Lapteva: Do you think there have been any visible changes in Russian-Chinese cultural cooperation in the recent decade?
Russian-Chinese cultural cooperation has always been at a fairly high level. There were periods of cooling off between the countries, which naturally affected cultural contacts, but everything is passing on. The cooling periods have passed, and we have begun close comprehensive cooperation.
This year, in 2023, the State Museum of Oriental Art turns 105 years old, and we constantly find some interesting things in our collection, including in the Chinese collection. In 2014, the catalog of the outstanding Russian sinologist Vadim Lvovich Sychev, who unfortunately passed away, "Classical Painting of China in the collection of the State Museum of Oriental Art" was published. He is the author of another catalog,"New Engraving of China." The museum has a large collection of this kind of art, which was created in People's China, largely with our help. Now we are preparing for the publication of his latest work, "Essays on the History of the Ming Empire Costume". We are sure that, like Vadim Lvovich's previous works, this book will also be in demand among Russian lovers of Chinese art and culture.
Our Museum has a large collection of nianhua 年画, a Chinese "New Year" painting. This is a kind of lubok, if you draw analogies with Russian art. As far as I know, we have some interesting copies of these paintings that have not been preserved in China itself. Almost any exhibition about China is very popular. For example, we recently participated in the exhibition at VDNH (Exhibition of Achievements of National Economy) in Moscow,"Terracotta Army." It was an exhibition of copies of the clay army of the Chinese emperor Qin Shi Huang, who ruled in the III century BC, but copies of very high quality. The organizers asked us to complement the exhibition with a small hall where we showed authentic things from the Han period of Chinese history from our collection. And this project was a great success.
Yulia Lapteva: Is there any cultural commonality between the two countries? Cultural affinity?
Russia and China are still quite different civilizations with different paths of development. It is unlikely that there is an idea, and indeed a need, to create some kind of cultural unity, a single cultural community. But you should always remember that in ancient times and now, we live in a fairly small world, and we have always been neighbors. A few years ago, a linguistic theory of the existence of the Sino-Caucasian linguistic unity at one time, many thousands of years ago, was developed. There are a lot of linguistic correspondences found in the Chinese language and in the Caucasian group of languages, indicating that once the speakers of these languages lived side by side. And somewhere nearby lived the ancestors of the Slavs. Everything is very compact.
I started my archaeological activity in southern Siberia, in Khakassia and Tuva, where ties with China are visible. Let's not forget the Great Silk Road, the famous trade road of antiquity, which crossed the whole of Eurasia from the Far East to the Black Sea, Iran, and Turkey. It is a well-known fact that the Great Silk Road was not codified; there was no general management of it, management in the organization and dispatch of caravans. But this was a road along which not only goods and people moved but also technical and cultural achievements and discoveries, thoughts, and religious ideas. They were carried with them by people who went to distant countries, bringing their culture with them. After all, Buddhism came from India to China along one of these caravan routes. The Moshevaya Balka burial ground was excavated in the North Caucasus, which served as a burial place in the 8th-9th centuries AD for local residents who received numerous imported goods as in-kind payment for services rendered to merchant caravans (guides, pack animals, fodder, protection). Due to the special climatic conditions, various fabrics, including Chinese silk, fragments of Chinese manuscripts, and even fragments of Buddhist icons on silk, have been perfectly preserved in the graves. All this indicates that transcontinental ties have been very intense since ancient times.
Another example, I worked for many years in Yemen, where we explored the ancient port city of Cana on the shores of the Indian Ocean. Since ancient times, the main export item from South Arabia has been incense. Ships from different countries came to this port, mainly from the Mediterranean through the Red Sea and further to India, but there were also ships from the East that sailed further to Egypt. In one of the layers of this settlement, during excavations, a fragment of a Chinese celadon was found, on which a part of the hieroglyph was preserved: 王 (wáng) – the king, the ruler. Apparently, the layer belongs to the late 6th – early 7th centuries AD. Imagine where South Arabia is located and where China is located, and a product from China turned out to be in those distant lands. These examples are visible evidence of diverse contacts in antiquity, and they can be multiplied.
About Yulia Lapteva:
Yulia Lapteva served as a Head of External Communications in gallery of classical art in Moscow which held major international exhibitions and cultural projects.
She is a graduate student in the School of Politics and International Relations at East China Normal University in Shanghai. Yulia is currently a Curator of SCOLAR Shanghai Hub that initiates and develops projects in entrepreneurship, innovation, and culture.
Photographer: Dmitry Ternovoy