On 21nd July 2022, the official opening of SCOLAR Shanghai Hub took place live through Zoom platform. This is the tenth SCOLAR hub opened by SCOLAR headquarters and the second SCOLAR hub in China.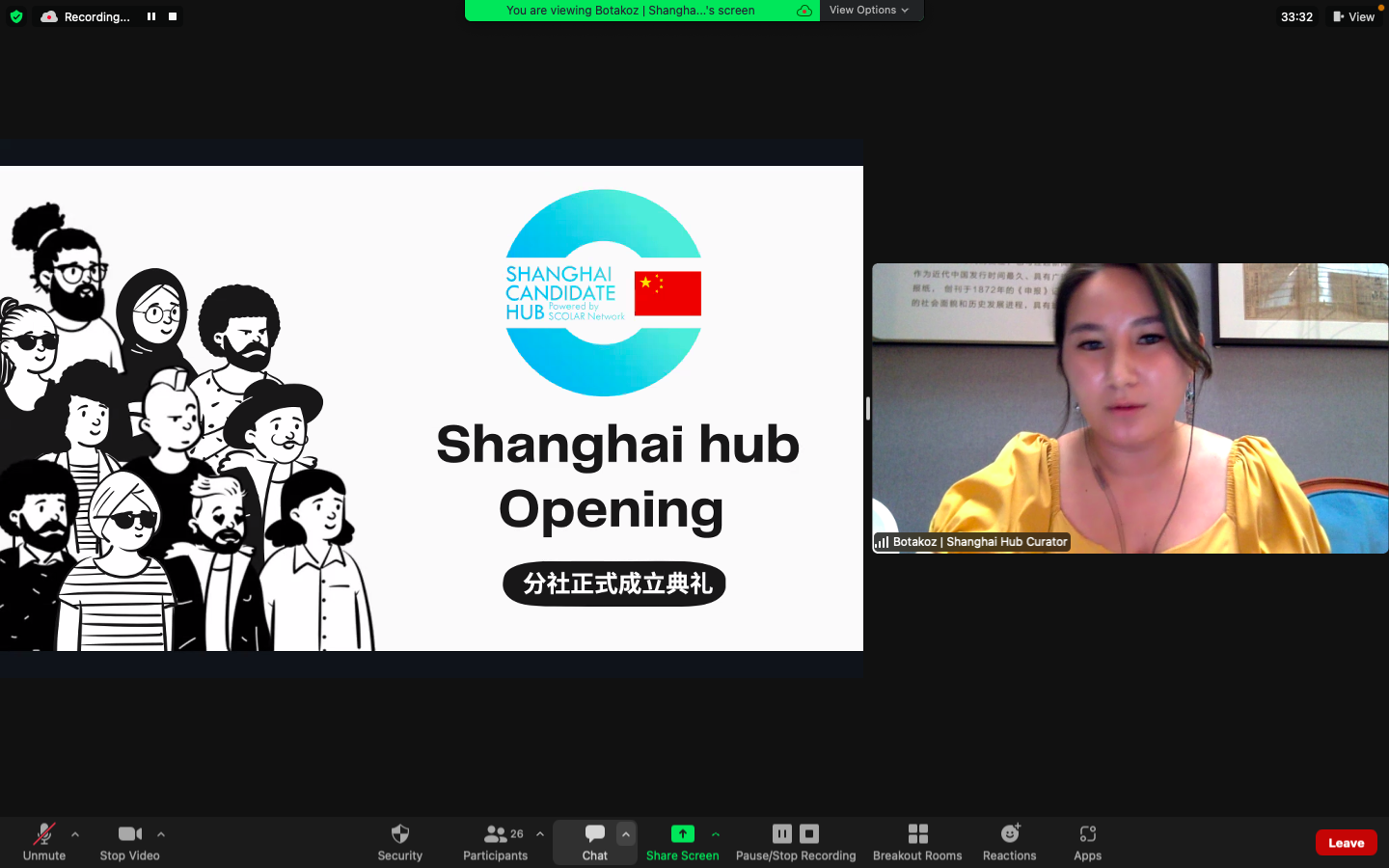 The opening ceremony featured an inspiring speech by SCOLAR's co-founder, Victoria Khu. In her speech, she emphasized that the establishment of Shanghai hub is a significant achievement of SCOLAR's, for Shanghai is the birthplace of SCO, and that Shanghai hub will play an important role in SCOLAR's future development. Ms. Khu also mentioned that the power of youth is an important force for international communication and cooperation, and that youth represents not only the future but also the present. Building a platform for young people who want to change or have already taken action to change the world, and helping them to build long-lasting relationships and deep friendships, is what SCOLAR has been aiming to do.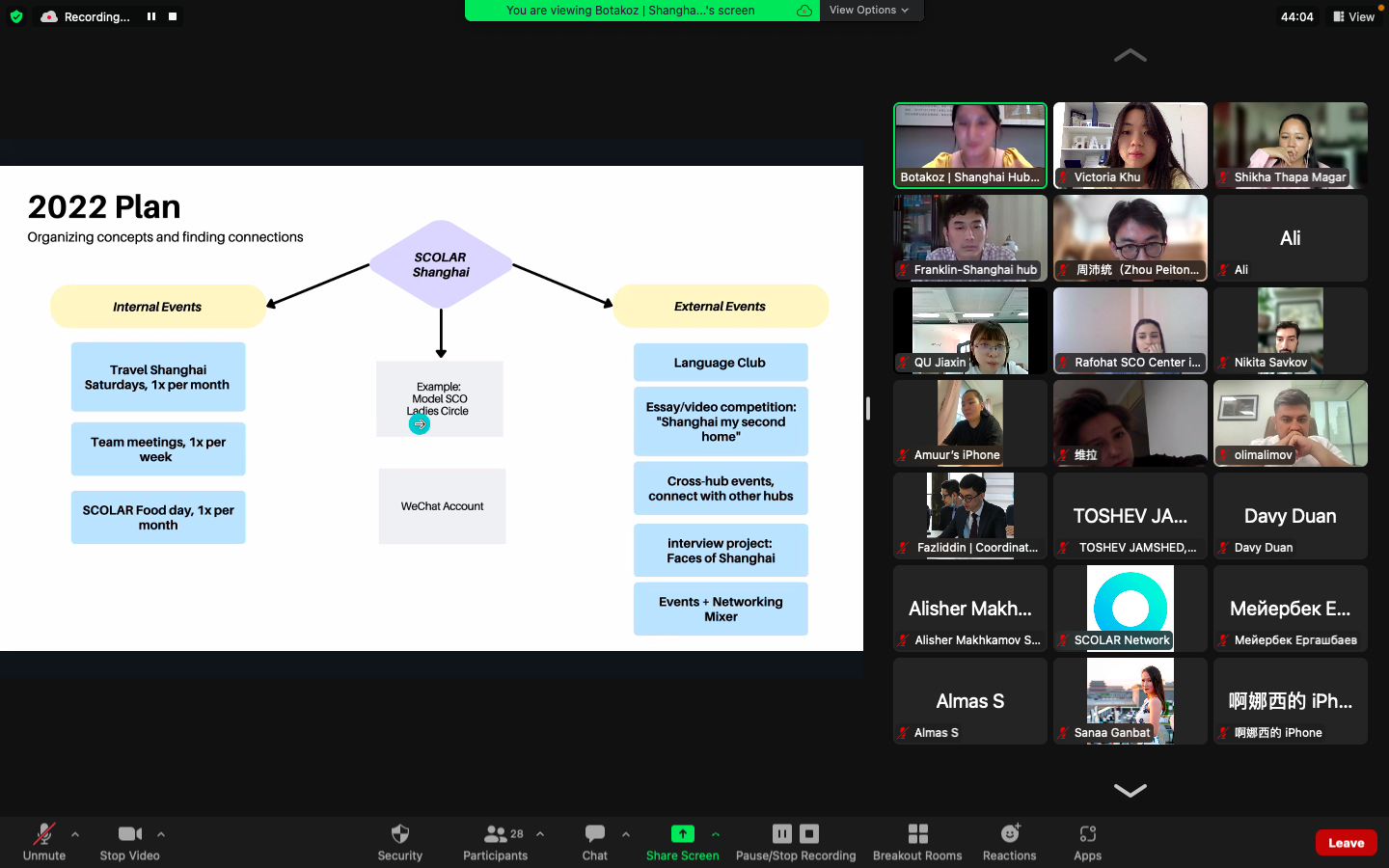 Talking about the vision for the future of the club, President Botakoz Yelshibek earnestly introduced the club's plan for future activities and pointed out that the mission of the Shanghai hub is in line with the mission of SCOLAR, which is to promote innovation, creativity and entrepreneurship by uniting young talents from top universities and high-quality enterprises in the Shanghai, and to create a platform for friendly exchanges and mutual learning among young people from different countries.
The Shanghai hub team consists of 21 initial members from China and other SCO member countries, including Botakoz Yelshibek (President), Ariukan (Vice President). During the opening ceremony, the president introduced each of the outstanding members.
At the end of this opening ceremony, attendees watched the unveiling of the logo of the Shanghai hub together. We expect that through the active action of the Shanghai hub in the birthplace of SCO, young people will learn more about SCO and actively engage in the cause of discovering the world and making a difference.