In the beginning of the event, Ms. Helen Huang, Overseas Partnership Coordinator of HICOOL, gave an overview of HICOOL Global Entrepreneurship Competition (see details at the end of the posts).
On March 17, 2022, SCOLAR Network & BeHive conducted a special HICOOL webinar "A decade of China entrepreneurship journey: key learnings" with Olim Alimov, founder of the Shanghe House and Co-founder of SCOLAR Network. The webinar was attended by more than 30 participants from different countries.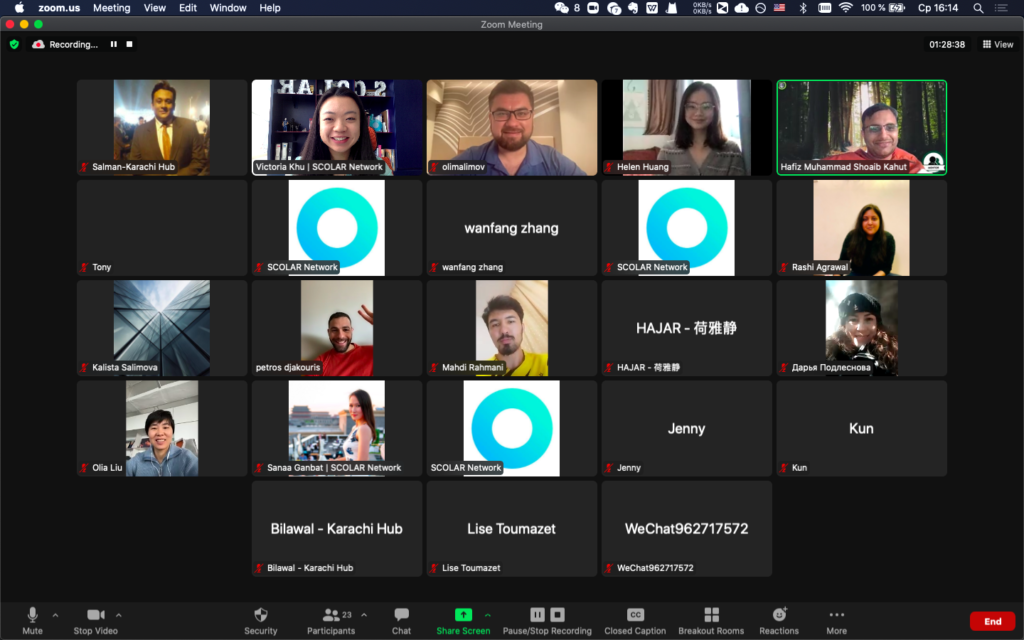 Mr. Olim Alimov shared his 14 years of journey in China. His early years in China not only amazed him by China's rapid development but also drew him to learn and grow in the country. Olim referred to his journey in China as his entrepreneurship story. He emphasized that in order to understand China's growth, it is crucial to learn its history, tradition, culture, policies, and overall system. He encouraged startups to not just focus on capital but also on the social aspects of China. To grow into China's market and have a successful business one should engage with the local people.
Olim shared his own three-entrepreneurship stories which began with the export of silkworm eggs to Tajikistan from China, where he was able to close the deal based on trust relationship from both sides. His second story was on importing black sturgeon caviar to the Chinese market. It made him realize that it is important to know the history and therefore the roots of the product. Finally, he described that Shanghe House establishment, his third entrepreneurial story, was about uniting the network, which is a precious asset in entrepreneurship as Shanghe story is not only the Belt and Road story but also the Silk Road story which tracks back to 2000 years ago. Olim said that staying connected with people from different walks of life and learning others' culture and tradition makes us more empathetic which also complements the business.
The session ended with an interactive Q&A session and feedback. Here are some of the inspirations by the participants!
Petros Djakouris (Co-Founder of Behive)
Build a team, Delegate Motivate inspire – sustain relationships no matter what.
The best time to start up is now
Hafiz Muhammad Shoaib Kahut
JOURNEY is more beautiful than the destination!
Bilawal – Karachi Hub
Individually we are a drop but together, we are an ocean.
About HICOOL:
HICOOL Global Entrepreneur Summit and Entrepreneurship Competition were born for Entrepreneurs. It aims to build a multi-level, multi-dimensional, and diversified international entrepreneurial model, seeking high-quality startups worldwide, facilitating entrepreneurs to grow and expand their business in Beijing. The HICOOL 2022 Global Entrepreneur Summit and Entrepreneurship Competition will set up 7 major global competition areas for enrollment worldwide, attracting both overseas and local startups. There are 140 awards for the startups set with a total bonus of CNY 100 million for awarding.
Apply through a special SCOLAR invitation portal before 30 April, 2022.
For more information, please follow the link below:
Please find the full video of the HICOOL Webinar in our different media channel.
https://www.bilibili.com/video/BV1Fi4y1y7hq?spm_id_from=333.999.0.0