On the 5th February, Kabul hub invited Afghan Girls' Robotic Team (or Afghan Dreamers) for an inspirational panel titled "Follow your dream with the Afghan Girls' Robotic Team".
The event hosted five members of the Afghan Dreamers as guest speakers with the presence of participants from various countries. The panel's goal was to celebrate the team's achievements and inspire other Afghan girls to fight against challenges they encounter on the way to achieve their dreams.
In this event, the guest speakers answered the questions from the audience and expressed their hope for more people around the world to access education.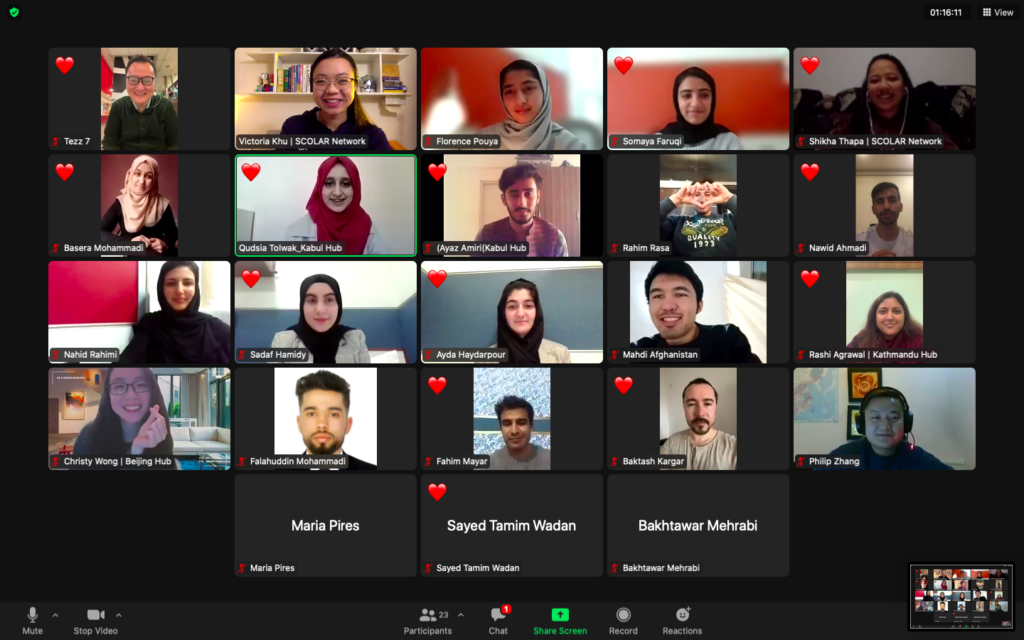 The Afghan Girls Robotics Team, also known as the Afghan Dreamers, is an all-girl robotics team from Herat, Afghanistan, founded in 2017. The robotics team has come up with unique inventions since their beginnings four years ago, including a low-cost, hand-operated ventilator for coronavirus patients, using parts discarded from old Toyota Corollas, a common car in Afghanistan.
Making a wheelchair for people with disabilities that control their wheelchair pupil.
Afghan Dreamers' achievements in last few months.
1: Won the judges Award in first Global's 2021 competition.
2: Won an "Entrepreneur Challenge" at a festival in Estonia for developing a solar- powered robot.
3: Selected in the list of 30 scientists, inventors and businessmen under the age of 30, by Forbes Magazine.
4: Listed as one of BBC's 100 women.
5: Talked on behalf of Afghan girls in UN.
6: Selected in the Hidden hero list by UNICEF
7: Selected by Vogue magazine
8: Selected in the SHEroes list by UNICEF.
Feedback
Mahdi
I am so pleased to meet you in an online meeting, you are not just a hero for Afghan girls but the world!
Cici Wang
I saw the poster of the Afghanistan girl's robotic team in the Afghanistan embassy in China. Very impressive.
Falahuddin Mohammadi
You are the elite of Afghanistan. Thank you for your services, and I wish you more success.
Tezz
I am really happy to know that despite all the obstacles that seemed unsurmountable, you ladies put Afghanistan onto the map.
Nawid Ahmadi
Really proud of these brave and talented girls!